XIth International CIFA Forum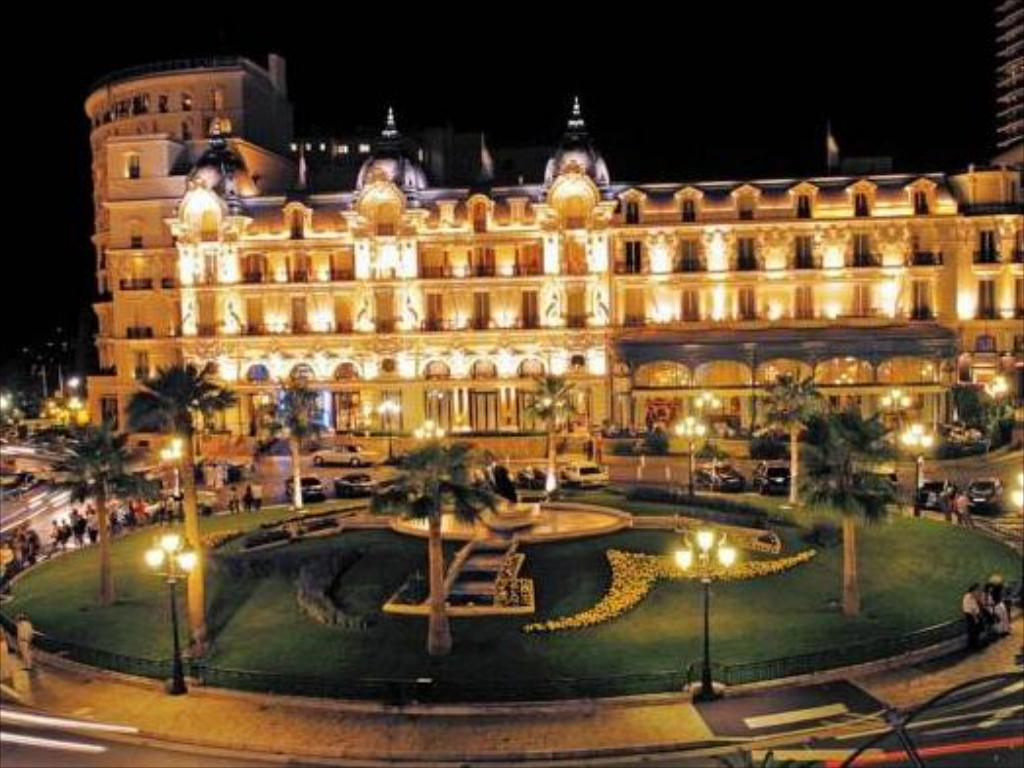 CAN THE WORLD FINANCIAL SYSTEM BE REFORMED?
14.00
Welcome and registration of the participants
Opening ceremonypresented by Guy R. Cohen,Chairman of the Organization Committee
15.00
Welcome address by Pierre Christodoulidis
President of CIFA
15.15
Message by H.E. Nestor Osorio
President of ECOSOC
15.30
Message by H.E. Jean Castellini
Minister of Finance and Economy, Principality of Monaco
15.45
Message by the André Garino
President of the Economic and Social Council of Monaco (tbc)
16.00
Roundtable on the theme set by ECOSOC: "Science, Technology and Innovation and the potential of Culture for promoting sustainable development and achieving the MDGs" What impact on the Sovereign Debt Crises?Moderator: Hanifa D. Mezoui, PhD, Senior Advisor, Humanitarian Affairs and Civil Society) Office of the United Nations High Representative for the Alliance of Civilizations, New York
Speakers:
Jean Ping
Former President of the African Union, President of the 59th Session of the UN General Assembly, former President of OPEC
Me François Loriot
President Bar Association for Inter-Governmental Organizations and Vice-President AIFOMD (UN-MDG training)
Prof. William K. Black
White-collar criminologist and former senior financial regulator, Associate Professor of Economics and Law, University of Missouri, Kansas City, USA
Pamela Bernabei
Secretary General, International Ontopsychology Association
Andrei Abramov
Chief, DESA NGO Branch
Ricardo Espinosa
Chief NGO Liaison office, UNOG,Geneva (tbc)
17.30
"Searching for meaning" Crises,Business, Spirituality
Speakers:
Brother Marie Paques
Abbaye de Lerins
18.00
End of the first day
8.00
Welcome and registration of the participants
8.45
Welcome address by Indira Tasan
Editor in chief, Banco Magazine, Day Chairman
Round Table 1: Saving the world financial system: who will pay?
9.00
Diagnosis of a dysfunctioning monetary system
Who is benefiting and who is suffering from the current system?
Can the Dollar still keep its role as a reserve currency, following the massive creation of liquidity?
What are the consequences of using other currencies than the Dollar for commodity trading purposes (petro-rubles/yen)?
Who will pay? What will be the future world monetary standard?
What reforms are currently being studied (IMF…)?
Project of a new BRICS development bank for infrastructure projects: what consequences?
Speakers:
Lenore Elle Hawkins
MBA, Partner, Meritas Advisors, San Diego, USA
Luca Fantacci
Associate professor, Department of Policy Analysis and Public Management,Bocconi University, Milan, Italy
Daniel Mitchell
Senior Fellow, Cato Institute, Washington, USA
Round Table 2: Round Table 2: Did the banking regulation solve the problems after the 2008 financial crisis, or did it create new ones?
10.30
Reforms in the United States: Has Wall Street really changed since the financial crisis? What is the outcome of the 2010 Dodd–Frank Wall Street Reform and Consumer Protection Act following the subprime crisis? What about the Merkley-Levin amendment (Volcker rule)seeking to restrict banking speculative investments (ban of proprietary trading)?
Basel III: outcome and consequences
Reform of the European banking system: what is the strategy of the European Commissioner for Internal Market and Services?
Consequences of the Finnish central bank's Liikanen report on the separation of banking activities: How to isolate risky banking activities while protecting households' deposits?
Financial Transactions Tax: What are the outlines of future reforms? What is the timetable for implementation?
What are the problems of shadow banking against traditional finance: towards a European Glass Steagall Act?
How to curb the dangers of computer-generated transactions and their inherent systemic risk?
Speakers:
Anthony Saunders, John M. Schiff Professor of Finance, Leonard N. Stern School of Business,New York University, New York, USA
Louise C. Bennetts
Associate Director of Financial Regulation Studies, Cato Institute,Washington, D.C, USA
Round Table 3: Oversight of European banks: moving towards a European SEC?
11.30
Consequences for the industry players: advantages, downsides
What role for the ECB (monetary independence or banking regulation)?
Who will survive reform? Who will disappear?
Speakers:
Prof. Dr. Martin Janssen
ECOFiN Research and Consulting AG, Zurich, Switzerland
Leong Sze Hian
Past President, Society of Financial Service Professionals, Singapore
12.30
Lunch and networking
14.00
Cross border life insurance from Luxembourg: myths and realities
Speakers:
Caroline Bohrer
Sales Director, Swiss Life (Luxembourg)
Mario Da Costa
Chief Market Officer, IWI International Wealth Insurer
Eric Winter
Sales Director, Foyer International
Round Table 4: Round Table 4: What are the negative effects of bank regulation on the ability of banks to lend to the private sector? What are the consequences of the Basle III requirements? Overview of alternative banking instruments not subjected to liquidity problems
15.30
How could regulation overcome the dilemma between strengthening banks and ensuring adequate credit to businesses?
Is it possible to encourage forms of banking that are more effective in financing economic activity and less dependent on liquidity?
Could alternative forms of finance, such as local currencies, clearing systems and capacity trade help reduce liquidity requirements of banks without reducing credit to businesses?
Speaker:
Massimo Amato
Associate professor, Department of Policy Analysis and Public Management,Bocconi University, Milan, Italy
Steve Young
Global Executive Director, Caux Round Table, Saint Paul, USA
16.30
The unstoppable power of small players. How and why - thanks to the internet, social networks and e-merging (www.e-merging.com), small, efficient and well-connected companies are about to take advantage of the fragmentation of the private banking industry.
Speaker:
Olivier Collombin
Partner, Lombard Odier & Co Capital Partners and founder of e-merging, Member of the CIFA Advisory Board, Geneva, Switzerland
Round Table 5: CIFA Tomorrow
17.00
Moderator:
Jean-Pierre Diserens
Secretary-General of CIFA, Geneva, Switzerland
Speakers:
Members of CIFA Advisory and Executive Committee
Parallel Worshop 1 - Presentation of Monaco's Financial Centre
17.30
Speakers:
Elisabeth Ritter-Moati
General Manager, CDE Monaco
Bernard Rousselot
President, Monaco for Finance
Jean-Humbert Croci
Chartered accountant, Monegasque Order of Chartered Accountants
Parallel Worshop 2- An Ageing society: Progress in medical research and the socioe economic impact of Alzheimer's disease and other related disorders
Socio-economic impact of dementia: a global challenge
Federico Palermiti
project manager, Monegasque Association for research on Alzheimer's disease — AMPA, Monaco
An exemplary societal answer - The new geriatric services in Monaco: Innovation for the care and support of the elderly
Prof. Alain Pesce
head of the Department of Geriatrics at the Princess Grace Hospital in Monaco and Vice President of AMPA, Monaco
Impacts of basic research on Alzheimer Disease
Dr Marie-Claude Potier
Brain and Spine Institute - 1CM, Paris, France
18.30
End of the second day
20.00
Patrons' Dinner at the Hotel de Paris by invitation only
(Black tie suggested)
9.45
Welcome and registration of the participants
10.15
Day Chairman's welcome address
The impact of regulatory initiatives on the distribution of investment products & services...
Chairman:
vincent J. Derudder
Chairman, FECIF, Brussels, Belgium
Vice-Chairman:
David Charlet
Chairman, ANACOFI, Paris, France
10.30
Introduction: Overview about EU intermediation
Vincent J.Derudder
FECIF
10.40
Latest news about EU regulatory process
David Charlet
ANACOFI
11.00
Crowdfunding and computerization of the banking applications
Daniel Nicolaes
BZB
11.20
The point of view of the life insurance companies
Alan Morgan Moodie
AILO
11.40
The point of view of the consumer
Guillaume Prache
FINUSE
12.00
The future of the intermediaries
Michael Lodhi
SPECTRUM
12.20
Ponzy scheme and Pyramid scheme: How does it work? How can they be detected?
Gilles Duteil
Director of CETFI, Aix-Marseille Université, Aix-en-Provence, France
13.05
Making the Transition to Holistic Financial Planning
Marty Kurtz
CFPS, FPA Chair 2012