XIIIth International CIFA Forum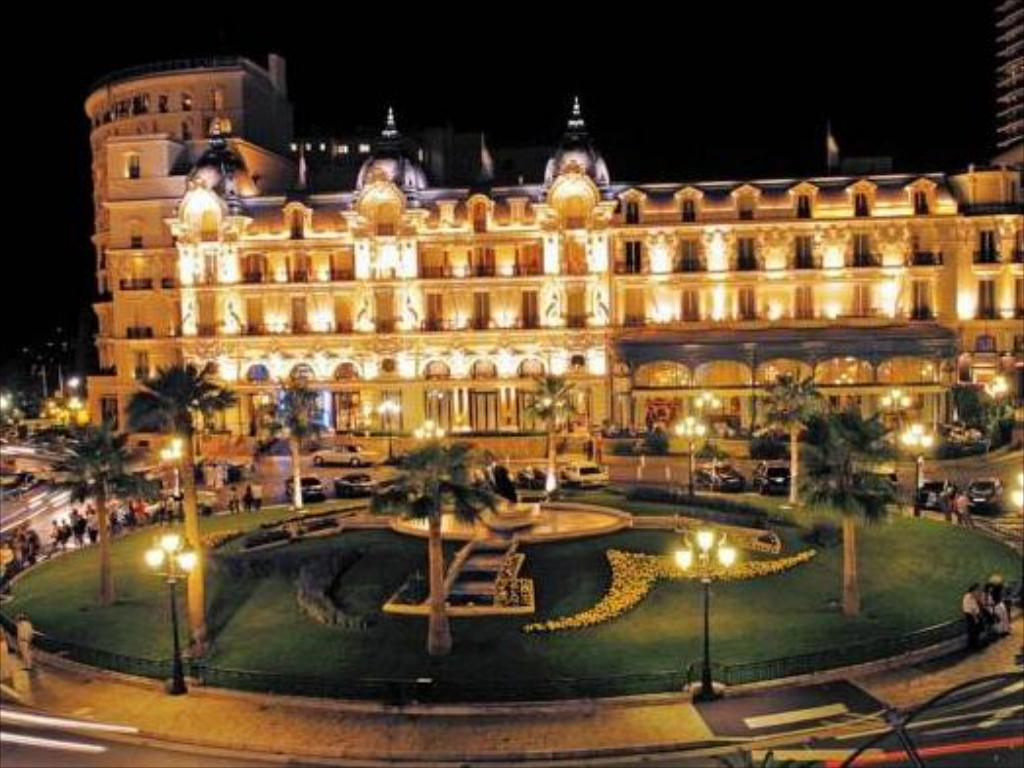 PUBLIC DEBTS, & DEFICITS, UNRESTRAINED TAXATION: WHO WILL PAY?
14:30
Official opening ceremony
15:00
ECOSOC Roundtable with UN High Representatives and the Civil Society Managing the transition from Millenium Development Goals to Sustainable Development Goals: What will it take?
Moderator: Hanifa D. Mezoui
PhD, Senior Advisor Humanitarian Affairs and Civil Society, United Nations Alliance of Civilizations (UNAOC), New York
Confirmed Speakers:
Fabienne Guien
Secretary General, Economic and Social Council, Monaco
Dr. S. William Gunn
International Association For Humanitarian Medicine Brock Chisholm, Geneva, Switzerland
Navid Hanif
Director, Office For ECOSOC Support and Coordination, Department of Economic and Social Affairs (DESA)United Nations
H.E. Amb. Elshad Iskandarov
President, ICYF-DC, Istanbul, Turkey
Me Francois Loriot
President, Bar Association for Inter Governmental Organizations
Ruth Bamela Engo
President, African Action AIDS (AAA), Yaoundé, Cameroon
16:00
Taxation and automatic exchange of information: what's left of our privacy?
Confirmed Speakers:
Stephanie Jarrett
Partner, Baker & McKenzie, Geneva, Switzerland
Alexis Lautenberg
Chairman of the Swiss Finance Council, Senior Policy Advisor at Steptoe & Johnson, Brussels, Belgium
Adolfo Enrique Linares Franco
Partner, Tapia, Linares & Alfaro; President Aegist Asset Advisors Inc; President Chambers of Commerce, Industries and Agriculture of Panama; Vice Minister of Education from July 1, 2001 to January 1, 2004
Xavier Oberson
Professor of Swiss and international tax law at the University of Geneva, Partner at Oberson Avocats, Geneva, Switzerland
17:00
The fiscal equity principle and the legal adviser in this new context
Confirmed Speaker:
Amel Merabet
Corporate Jurist
17:30
Is altruism compatible with modern economic systems?
Confirmed Speaker:
Matthieu Ricard
Buddhist monk, photographer and author
18:30
End of the first day
8:55
Welcome address by the Day Chairperson
Afaf Konja
Spokesperson for the President of the United Nations General Assembly 68th Session, New York, USA
THEME 1: Are capitalists about to kill capitalism? Is finance killing off capitalism?
9:00
Too Big to fail. Most can fail but some can't: An injustice at the core of global capitalism?
Can Moral Capitalism exist?
Can wealth management survive in the market of only the top 1% HNWI?
Does too much financialism kill capitalism?
Will banks ever get back to supporting capitalism with business loans? If they don't, then who needs banks?
If banks won't support economic growth, who will? Mutual Funds? Crowd Funding?
Confirmed Speakers:
William K. Black
Associate Professor of Economics and Law, University of Missouri, Kansas City, USA
Daniel Mitchell
Senior Fellow, Cato Institute, Washington, USA
Roger Nightingale
Economist, RDN Associates Ltd, London, UK
Marc Roche
Foreign correspondent in London for the French weekly magazine Le Point and economic specialist, Author of the best-sellers Bank: How Goldman Sachs Rules the World, Outlaw Capitalism, and Banksters
THEME 2: Financialization and speculative bubbles, deepening of inequalities, economic stagnation: how to stop the deflationary spiral?
11:00
A crisis of confidence triggered by unconscionable behaviors is pushing savings into institutional networks (pension funds, insurances, etc...) instead of into the real economy's growth. Who will reverse this trend?
Which economic engines for the future: innovation, solidarity, fight against tax optimization? What can start the engines of economic growth? Innovation, solidarity, middle class entitlements, lower taxes?
Can moderate inflation restart consumer demand?
Confirmed Speakers:
Michel Girardin
Professor of Macro-Finance, University of Geneva, Switzerland
Markus P. Grimm
Managing Director, Special Investment Situations, Hermes Partners International Ltd, Hong Kong
Steve Young
Global Executive Director, Caux Round Table, St. Paul, Minnesota, USA
14:00
Solutions made in Luxembourg in an unstable international environment
Caroline Bohrer
Sales Director, Swiss Life
Zulmiro Da Costa
Relationship Manager France, Lombard International Assurance
Christian Eilert
Director, ACA
Tonika Hirdman
Director General, Fondation de Luxembourg
Paula Leite
Head of Markets Development, Cardif Lux Vie
Marc Nicolas
International Sales Manager, Vitis Life
THEME 3: Debt or growth?
15:00
Was it a mistake to grow debts after 2008?
Federalism, regionalism, decentralization: which of these models are better fit to trigger world growth?
Public debts and bankruptcies: which remaining public assets can be put on sale? Should everything be privatized?
To pay off public debts will we need to confiscate savings through inflation or taxation?
Stagnation, deflation: deeds not words from the decision makers
Confirmed Speakers:
Louise C. Bennetts
Executive Director, J.P. Morgan, London, UK
Aymo Brunetti
Professor of Economics at the University of Bern, Switzerland
David Cayla
Academic teacher's/researcher, University of Angers, France; member of Les Economistes atterrés
Werner Eichhorst
Director of Labor Policy Europe, Institute for the Study of Labor (IZA), Bonn, Germany
16:00
Monaco for Finance
Introduction by Elisabeth Ritter Moati
General Manager (Investment & Promotion), Monaco Chamber of Economic Development
Hervé Ordioni
President - Committee for Promotion of Monaco as Financial Center, Monaco Association for Financial Activities, Monaco
THEME 4: Western economies against a multipolar world: which model will prevail?
17:00
The uprising of emerging countries against the grip of western economies?
Tertiarization, financialization against productive economies: who will arbitrate the debate?
Confirmed Speakers:
Jean-François di Meglio
Chairman, Asia Centre, Paris, France
Henri Sterdyniak
Director of the Economics Department of the globalization of the French Economic Observatory (OFCE), Paris, France
Leong Sze Hian
Past President, Society of Financial Service Professionals, Singapore
Steve Young
Global Executive Director, Caux Round Table, St. Paul, Minnesota, USA
18:00
End of the second day
20:00
Patrons' Dinner at the Hotel Hermitage by invitation only
(Black tie suggested)
Friday 24 April - Association Day
9:45
Day's chairmen Welcome Address
Vincent J. Derudder
Honorary Chairman of FECIF
Zoltan Luttenberger PhD
10:00
Client decisions on Investment Strategies during the «New Normal»: Active or Passive, DIY or Advised or Discretionary?
Fiat money system, Product Transparency
Confirmed Speakers:
Thomas Abel CFP
President of NFPB Network Financial Planners Berlin, Germany
Peter Brooke
Financial Planner and Investment Team Strategist, The Spectrum IFA Group
Giorgio Canella
EFA, Fee for Service Financial Life planner, Italy
Tino Leukhardt
Precious Metal specialist, Ophirum Group, Germany
Johannes Muschik
Chairman AFPA, Austria
10:50
Self Managed Superannuation Funds in Australia
The Australian Pension System
The success of the «super funds»
Confirmed Speaker:
Andrea Slattery
CEO, SMSF Association, Australia
11:40
From Sales to Advice: What can we learn from RDR? What trade-offs and trends?
What changed the best advisory businesses to adapt?
How reacted the clients and the platforms?
Can we close the advisory gap?
What challenges still ahead?

Confirmed Speakers:

Phil Billingham CFP

Transition Expert, UK

Garry Heath

Editor, The Heath Report

Gilles-Guy de Salins

Vice-President of ANCDGP, France

Paul Stanfield

CEO, FEIFA, England
14:00
Behavioral Finance: Searching for the Holy Grail... we didn't find the Best Product.
So we try to pick the Best Tool instead?
Softwares, Platforms, Best practices:
How to navigate?
How can Behavioral Finance help?
Confirmed Speakers:
Robert van Beek CFP
President of FPA Belgium, European Representative of Behaviorgap.eu
Henry Cobbe CFA
Managing Director, Target Date Fund Expert, Elstonconsulting UK
Richard Crotty FMII MIITD QFA APA
Expectation Management Expert, Ireland
Paul Resnik
Co-Founder, FinaMetrica, Australia
14:40
ID theft: a major threat for the coming years
Confirmed Speaker:
Gilles Duteil
Director of CETFI, Aix-Marseille University, Aix-en-Provence, France
15:40
Women in Global Finance
Do women have a different view on Finance or the Economy?
Are there special attributes distinguishing female financial advisors?
Moderated by Elena Khanga
Vania Franceschelli
Executive Committee Member of ANASF,Italy
Marta Gellova
EFPA Czech Republic, Prague
Susan Jordan BSc
Transition Expert, UK
Andrea Slattery
CEO, SMSF Association, Australia
16:30
What can financial advisors expect from their associations to support them in turbulent times?
Confirmed Speakers:
David Charlet
Chairman ANACOFI, France
Lubomir Christoff PhD
ChFC, Member of the Securities Markets Stakeholder Group at ESMA
Vincent J. Derudder
Honorary Chairman of FECIF
Josep Soler-Albertí
EFPA Chairman, Spain