XVIth International CIFA Forum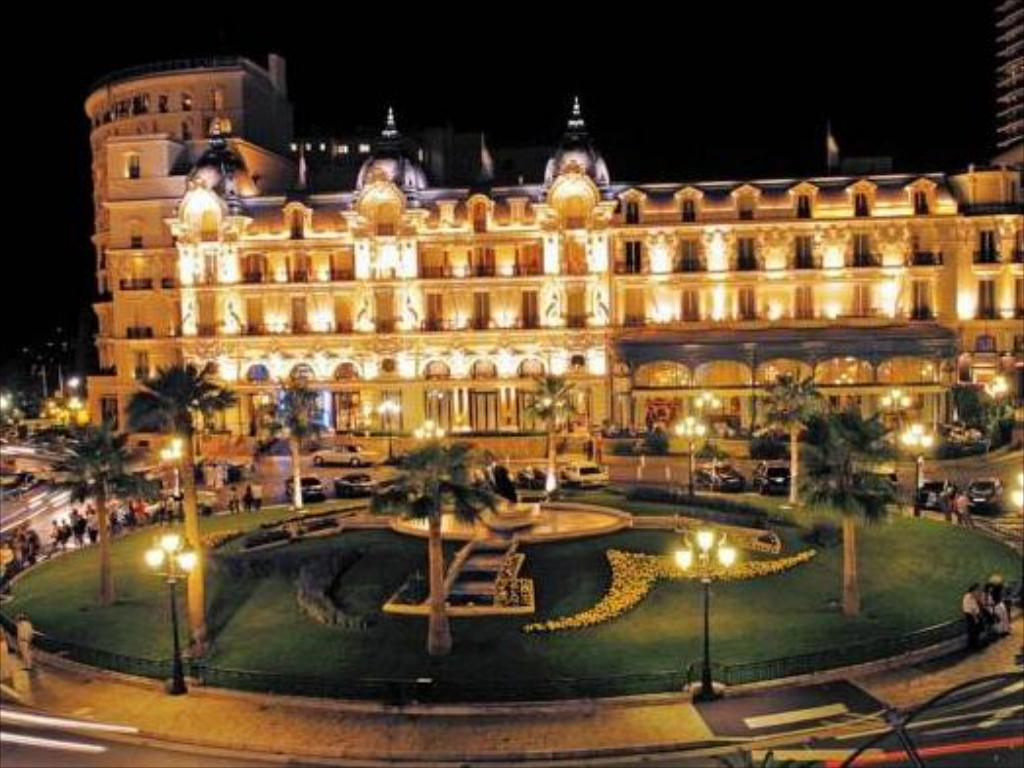 REPEAL AND REPLACE AN ECONOMIC MODEL UNDER ATTACK?
HOW TECHNOLOGICAL CHANGES ARE DISRUPTING THE SOCIO-ECONOMIC-FISCAL-POLITICAL MODELS? WHICH ALTERNATIVE MODEL SHOULD BE BUILT?
14:30
Official opening ceremony by Jean-Pierre Diserens
Secretary-General of CIFA
14:35
Welcome address by Tony Mahabir
President of CIFA
14:50
Keynote Speaker: H.E. Mr. Nassir Abdulaziz Al-Nasser
UNAOC High Representative, United Nations, Chair of the Group of 77 for 2011
THEME 1: TRANSFORMATION TOWARDS SUSTAINABLE AND RESILIENT SOCIETIES
15:10
Confrmed Moderator: Hanifa D. Mezoui, Ph.D.
Senior Advisor Humanitarian Affairs and Civil Society, United Nations Alliance of Civilizations (UNAOC)
12:30
Confrmed Speakers:
H.E. Mr. Mohamed Fathi Ahmed Edrees
Ambassador Permanent Representative of Egypt to the United Nations, Chair of the Group of 77 for 2018 (TBC)
Daniela Bas
Director, Division of Social Policy and Development (DESA)
Chantal Line Carpentier
Chief, UNCTAD New York Office, Office of the secretary General
THEME 2: FROM GLOBAL TO LOCAL SUPPORTING SUSTAINABLE AND RESILIENT SOCIETIES IN URBAN AND RURAL COMMUNITIES
16:50
Confrmed Moderator: Hanifa D. Mezoui, Ph.D.
Senior Advisor Humanitarian Affairs and Civil Society, United Nations Alliance of Civilizations (UNAOC)
Confrmed Speakers:
H.E. Mr. Horacio Sevilla Borja
Ambassador Equador, Chair of the Group77 for 2017, United Nations
H.E. Mr. Virachai Plasai
Ambassador of the Kingdom of Thailand, Chair of the Group77 for 2016, United Nations (TBC)
H.E. Mr. Merzak Belhimeur
Director General of Multilateral Relations and International Cooperation of Algeria Former Chief Negotiator of the Group of 77
Louise Kantrow
Former International Chamber of Commerce (ICC), Permanent Representative to the United Nations
Lila Karbassi
Chief Programmes, United Nations Global Compact
Concluding Remarks:
Francois Loriot:
President, Bar Association for IGOs
Reda Mezoui
Docteur d'Etat en Sciences Politiques, Algiers University
19:00
End of the first day
9:00
Welcome address by the Chairperson for the day
Afaf Konja
Communication Specialist: Media and Public Relations
THEME 1: DESTABILIZATION OF THE TRADITIONAL ECONOMIC-SOCIAL-POLITICAL SYSTEM THREATENED BY THE SHARING ECONOMY AND UBERIZATION MODEL
How will these new realities impact the economic model based on wage?
How seriously will sharing economy / uberization destabilize the global social, political and fiscal systems?
What is the common good and how to defend it?
Uberization: "fast and furious" progress(work made increasingly liberal) or backward evolution(a return to a proletarian system)?
Impact of uberization on the Welfare State and fiscal sustainability of States?
How to adapt/reinvent social protection and fiscal rules in the uberized economy?
How to define "common good" and have it prevail over the destabilization of social and fiscal systems?
Confirmed Moderator: Daniel Mitchell
Senior Fellow, Cato Institute, Washington, USA
Confirmed Speakers:
Grégoire Leclercq
President, French Self-Employed Federation, Deputy Managing Director, Groupe EBP, Paris
Philippe Silberzahn
Professor Strategy & Organisation, EMLyon Business School, Lyon
THEME 2: THE FINANCIAL AND MONETARY SYSTEM UNDER ATTACK
Crypto-currencies, shadow banking, over-indebtedness of States: have States and central banks become powerless to govern the increasingly complex financial world?
What risks and opportunities do crypto-currencies imply?
Should Central Banks embrace digital currencies as the BIS recommended? Central Banks should consider introducing their own cryptocurrencies, wrote the Bank for International Settlements (BIS) in its September 2017 Quarterly report where it presented the "new taxonomy of money". Is this a symptom that authorities are losing control over their monetary systems?
Shadow banking: does it symbolize financial regulation`s failure? Is it good or bad for the overall economy?
Over-indebtedness: are States able to counter the next financial crisis?
11:10
Confirmed Moderator:
Member of CIFA`s Advisory Board, Associate Professor of Economics and Law, University of Missouri-Kansas City, USA
Confirmed Speakers:
Miranda Goeltom
Former Governor of the Indonesian Central Bank
Malcolm Knight
Distinguished Fellow, Centre for International Governance Innovation, Summit, New Jersey, former General Manager of the Bank for International Settlements (BIS)
Didier Geiben
Galitt board member, Izicap Fintech Associate
14:15
Message from AMAF - Monaco
Hervé Ordioni
President, Committee for Promotion of Monaco as Financial Center, Monaco Association for Financial Activities, Principality of Monaco
Justin Highman
Director, Monaco Invest, Monaco Economic Board
THEME 3: TO WHAT EXTENT ARE AUTOMATIZATION AND ROBOTIZATION DESTROYING JOBS TO THE POINT OF SERIOUSLY THREATENING THE CURRENT ECONOMIC SYSTEM?
Automatization and robotization: Is widespread automatization of the economy and the resulting loss of jobs calling for a new economic model?
What risks and opportunities emerge within new trend of widespread automatization?
Understanding disruptive technologies and their industrial and macroeconomic consequences?
Taking the measure of automatization: why employment becomes marginal (myth and reality)?
How to restore the economic system solvency endangered by automatization? How to wisely redistribute the productivity gains (resulting from robotization) to make the global economic system solvent again? Is a universal basic income the adequate tool? What are the alternatives?
How different economic systems are being impacted by automatization: examples of China, USA, Germany?
What issues might result from the transition towards the new economic model?
What future for financial investments in a fully automated economy?
Taxing the robots: is it a meaningful idea?
Confirmed Moderator: Stephanie Kelton
Professor of Public Policy and Economics, Stony Brook University, USA
Confirmed Speakers:
Paul J. J. Welfen
President of the European Institute for International Economic Relations, Wuppertal (Germany)
Xavier Oberson
Professor of Swiss and international tax law at the University of Geneva; Partner at Oberson Avocats, Geneva, Switzerland
Philippe Silberzahn
Professor Strategy & Organisation, EMLyon Business School, Lyon, France.
THEME 4: FORCES OF RESISTANCE TO TECHNOLOGICAL AND ECONOMIC CHANGE AND THE RE-EMPOWERMENT OF DEMOCRACY AND SOCIETY
To face up the powerful disruptive change, induced by the Behemoths of the digital economy, globalization, and financialization of the economy, are populism and deglobalization the adequate responses to regain control of the future?
Controlling the FAANGs (Facebook, Apple, Netflix, Alphabet, Google):utopia or necessity?
Deglobalization: Is it possible? Is it desirable? Is it the right solution to slow down or reorientate the radical technological changes now taking place for the common good?
Populism/Trumpism: a new force at the service of the "old world" or a new positive influence facing globalization, financialization and automatization?
Confirmed Moderator: Stephen B. Young
Global Executive Director, Caux Round Table, St. Paul, Minnesota, USA
Confirmed Speakers:
Joe Oliver
Canadian politician and former Minister of Natural Resources (2011) and former Minister of Finance (2014)
Jean-Michel Treille
Former member of the French National Planning Agency, GAPSET President
18:30
End of the second day
20:00
Patrons` Dinner at the Hotel Hermitage `by invitation only` (Black tie suggested)
This day is a free networking day for participants to the Forum.
All events, without exceptions, you might be invited to attend are neither supported nor endorsed by CIFA.